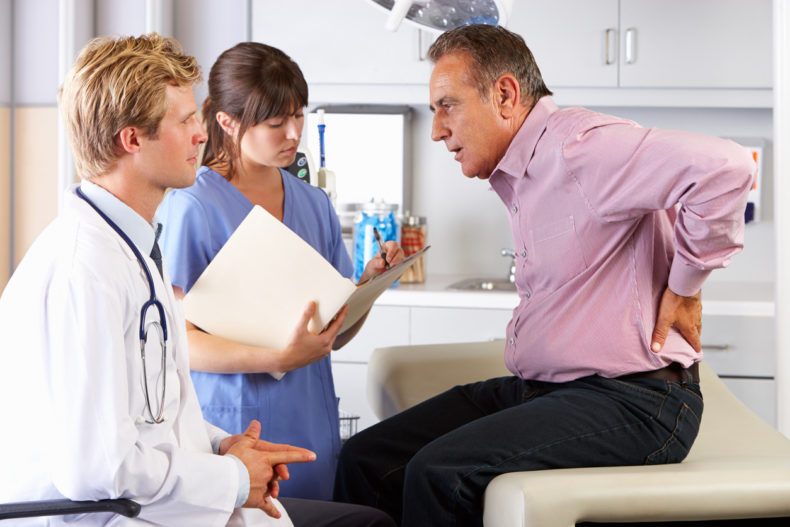 As an injury attorney, I see many ways injury victims often hurt their case.  One of the main reasons is failing to seek immediate medical care after an injury.
Seeking immediate medical care after an injury is extremely important.  Some of those reasons include:
Documenting your pain complaints,
Documenting any visible injuries,
Helping relate the injury to the incident, and
Securing your use of insurance benefits.
Documenting Your Pain Complaints
Properly documenting your injury claim begins early on.  Without proper documentation, you may be hurting your injury case.
An important step is documenting your pain complaints with a medical provider.  Initial evaluations are necessary to rule out any injuries which require immediate emergency medical attention.  These evaluations also serve to document your pain complaints and visible injuries after an incident or accident.
Insurance companies often argue an injury victim's injuries or pain are not related to the incident or accident.  Instead, insurance companies often blame the injury or pain on some preexisting health issue or age.  With your injuries documented, you can help counter this argument.
Documenting Visible Injuries
Seeking immediate medical care serves to document your visible injuries.  As our bodies heal, visible injuries will disappear or fade – leaving behind only the unseen injuries.  However, visible injuries can assist in explaining how an injury occurred.
Example:  A torn meniscus in someone's knee following a slip and fall is often argued by insurance companies to be age related.  However, if you were to document a bruise to the knee as a result of impact with the ground, that may help establish the relatedness of the injury to the incident.
On an initial evaluation your doctor will ask you to describe all pain complaints.  When asked, do so.  Also tell your doctor of any bruising, cuts, scrapes, bumps or other visible injuries you have so they can best document them.
Relating Injuries to Incident
Injury victims are responsible for proving their injuries are the result of someone else's negligence.  In fact, the first question asked of juries on the standard verdict form states:
 Was there negligence on the part of (defendant) which was the legal cause of [loss] [injury] [or] [damage] to (claimant)(decedent)?
If the jury answers "NO" you just lost your case.
Juries are unpredictable by nature.  Trials are unpredictable.  However, you can place yourself in a better position to avoid a "NO" answer to this question with medical treatment.
The quicker the treatment, the more effective it may be in relating your injury to whatever caused it.  Seeking immediate medical care can help address this issue.
Securing Insurance Benefits
Personal Injury Protection, or PIP, benefits help pay for medical care and lost wages if you are involved in a car accident.  Florida requires you seek qualified medical treatment within 14 days in order to use your PIP benefits.  Seeking treatment on day 15 after the crash may result in the denial of insurance benefits you pay for.
Seeking medical attention immediately will satisfy Florida's 14 day requirement leaving you able to focus on getting better.
Review
Seek immediate medical care after an injury due to car accident, trip or slip and fall, pedestrian accident or any other manner.  Help lay the groundwork in your injury claim which requires that you prove an injury is related to the incident.
After seeking medical care, call Presser Law, P.A.  I have helped hundreds of injury victims and would be honored to help you in your time of need as well.
Click For Free Case Review
______________________
For more information or to speak with a lawyer about your legal rights following an injury, call 407.216.2000, email me at [email protected].
Presser Law, P.A. is a Central Florida injury firm proudly serving all injury victims throughout Central Florida residents of Brevard County, Lake County, Orange County, Osceola County, Seminole County, and Volusia County.
Presser Law, P.A. was founded on the idea that injury victims deserve aggressive and straight forward representation to help them through some of their most difficult times.  "Fighting for Justice.  Fighting for You." is more than a motto.  It is our promise and reminder to our client's that we will be with them, fighting to make sure they receive the compensation they deserve.